Welcome to Catnapin's
Grass Gallery
Poaceae, Danthonioideae, Danthonieae - Pampasgrass
(Family, Subfamily, Tribe)
---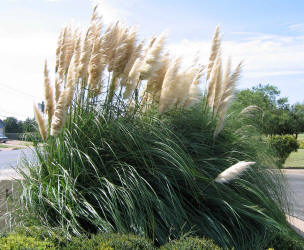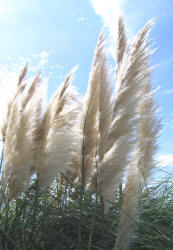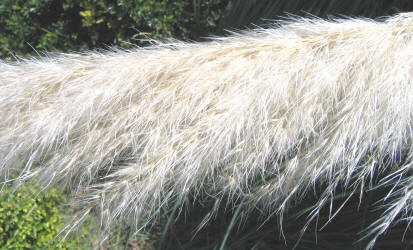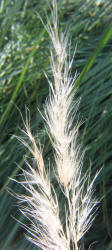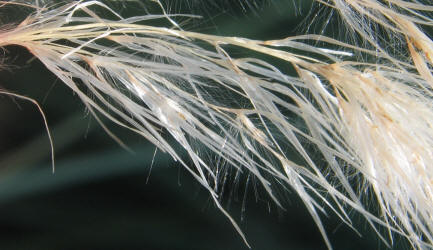 tribe Danthonieae
Pampasgrass Cortaderia selloana
This is a very big, 9 feet tall, clump grass used extensively as an ornamental. The inflorescence is nearly white, fluffy, up to 14" tall. The long droopy leaves are semi-evergreen and have very sharp edges. In some areas, this plant is considered an invasive weed. Fire will not kill the roots.
Photos taken in Taylor County, Texas, September 2007
(purchased, native of South America)
---
---
Email:
wildflowers"at"catnapin.com
to reduce spam, change "at" to @
please be specific

Copyright Notice: All photos are copyrighted and protected by the laws of the United States.
Unauthorized duplication for sale or distribution is prohibited.